We know you are all very eager for an update! We see your pleas - however most of the steps we take can be short or not very interesting.

We're working very, very, very hard to get building - however to make sure you get a high quality park we're making sure we do everything properly.

We aren't sitting on our backsides doing nothing, day in, day out, we are working with the council, the contractor and other local authorities and businesses to get things wrapped up and moving forward.

Powered by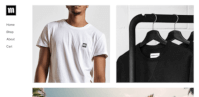 Create your own unique website with customizable templates.