​We have submitted planning permission to Swale Borough Council to gain permission to begin and open The Mill, Sittingbourne's new skate park.
This is a fantastic opportunity for you to tell the local council why you deserve a skatepark. Please send us your supportive comments on
Facebook.
In your direct message, please include your comment, your full name and postal address. We will then publish your comments as part of a group letter.
Your full name and postal address will be published publicly on the Planning Public Access Portal. Anonymous comments cannot be taken into consideration by the council. If you are aged under 18, you must get your parent/guardian to submit comments, using their full name and postal address.
You can view all the documents associated with the planning permission on the
Planning Public Access Portal.
We know you are all very eager for an update! We see your pleas - however most of the steps we take can be short or not very interesting.

We're working very, very, very hard to get building - however to make sure you get a high quality park we're making sure we do everything properly.

We aren't sitting on our backsides doing nothing, day in, day out, we are working with the council, the contractor and other local authorities and businesses to get things wrapped up and moving forward.

The Mill Project's dream to create Sittingbourne's own skatepark has come a step closer as Swale Council accepted a business plan put forward by the Brogdale Community Interest Company.

The project, which has gained the backing of Sports Minister, Tracey Crouch MP, could be open by the end of Summer next year, transforming a derelict piece of land at Milton Creek at Mill Way, Sittingbourne.

The idea for a skatepark was first suggested in 2011 by a group of young people fed up with having nowhere to go and being continually kicked off a council-owned piece of land in Central Avenue, Sittingbourne. Since then, more than £300,000 has been secured to design and build the park, with much of that funding dependent on a Trust coming forward to run the park independently of the Council.

A group led by Brogdale CIC and including Amicus Horizon, McCabe Ford Williams, Swale Young People, Bird and Pest Solutions and Cllr Mike Whiting, developed its business plan which was agreed by councilors.

Sports Minister, Tracey Crouch MP, said "As Minister for Sport I am committed to helping support people get active in ways that suit them. The benefits for individuals, in terms of physical and mental well-being, and for bringing communities together are huge. I fully support the proposed new skate park for Sittingbourne, which I hope will be a great new facility for the town."

Rebecca O'Neill, managing director of Brogdale CIC said, "This is a great opportunity to answer the requests of young people in Swale for youth facilities. We have a great plan for the site and are looking forward to working with the council to create the park."
Jordon Rogers one of the original young people campaigning for the skatepark said " for the last five years we have had constant setbacks and issues with moving the Mill Project forward. This is the greatest success we have had to date, and I am so proud to be part of the amazing team that have made this possible."
Patrick Cantellow, the youngest board member on the team at 17, running his own business Swale Young People said "We are not just building a skatepark, we are building a community hub that young people will appreciate for the years to come. The park will empower young people by getting them involved behind the scenes."

Cllr Mike Whiting said, "It has been a long and difficult road, and I offer my sincere thanks to those on the steering group, particularly Brogdale CIC and Amicus Horizon, who have worked so hard for the past few months to get a business plan together. I also want to thank colleagues on Swale Borough Council for agreeing to gift the land and funding, and for the young people who never gave up and continued to press for the park. I am pleased that we are now one step closer to it coming to fruition."

Dave and Daniel Green said, "In 2011 I was asked by my son Daniel to help build a skate park in Sittingbourne due to the youngsters not having anywhere to go with there skateboards. Being an ex-skater from years gone by I felt it was about time Swale had something to be proud of. Over 5 years of hard work and dedication by a mixed bunch its well on its way to being built, I just wish we could have had a park 45 years ago. The site will not only be a place for our community but it will bring a lot of business and interest from outside our area. It is already a proven fact that skate parks work for the whole family and help children socialize, become educated and grounded by being part of this type of community. The most important thing for me is that a skate park is impartial to Age, Disability, Ethnicity, Religious / Political beliefs, or Gender. If you persevere you can achieve anything in life, just some times it takes a while."

Brogdale CIC will now work with Swale Borough Council to appoint a contractor to design and build the park.

Rebecca O'Neill added, "There is a lot of work still to be done to get the land transferred, to obtain detailed planning permission and meet the environmental needs laid down by KCC and the Environment Agency, however, we will do all we can to push forward."

Cllr Ken Pugh, cabinet member for housing and wellbeing at the council said:
"When we asked for a trust to come forward to run the site, we were looking for someone who would simply manage the site safely and keep it clean and tidy.
"However, Brogdale CIC came to us with an impressive plan, which went well beyond these basic requirements.
"They are looking to add genuine value and purpose to the site, offering real training and skills opportunities for the users - as well as finally providing the facilities the young people have been working towards for so long.
"With Brogdale and the park users direct involvement in the way the site is run, I am confident this will be a real asset to the town, and local young people, for years to come."



Powered by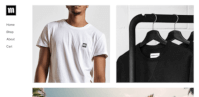 Create your own unique website with customizable templates.